Exceptional Culinary Development and Kitchen Operations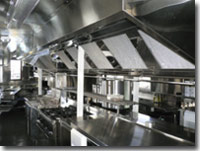 Sweating The Details The design of your kitchen and layout of your restaurant can be the difference between success and failure, regardless of your restaurant's food quality. With restaurant development costs ranging anywhere from $200,000 to $3,000,000, you should use extreme care when deciding the best place to spend your development dollars.
Chef Alfred & Co. has enjoyed working on over 12 design-build projects. We will:
Reduce your risk
Protect your budget
Oversee the entire project on your behalf
One of the major reasons new restaurants fail is that there are insufficient funds to properly develop and operate the new business. There are literally thousands of opportunities to exceed the budget developing and opening a new restaurant. Too many operators open up behind the curve in terms of having the necessary operating capital on hand due to over spending on the design and equipment. Many kitchen equipment suppliers will do the design for free. But we know, there is no such thing as free. The fees are built into the equipment cost.
How We Can Help
Start with a business plan and feasibility study Whether you're opening a 30-seat café or a 250 seat steakhouse, you should have a plan… a business plan. This plan should include a feasibility study outlining the probabilities for success or failure within your development budget, concept, and location. Without these formal tools, your entire development budget is at risk. This is one of the places you should not shortcut (you should not shortcut any areas in developing a new restaurant).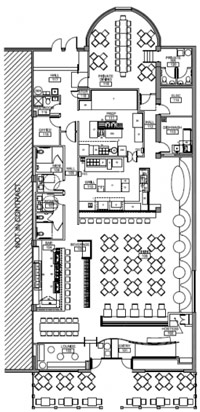 The difference between doing it yourself and spending some development dollars for a professionally prepared business plan and feasibility study will return to you 10-fold. We have written scores of professional business plans and feasibility studies for clients which gave them an accurate road-map for their entire development. As part of the business plan, a menu will be developed that will meld with the concept that you have in mind. This is where your kitchen design starts. The menu will drive what equipment is required and the tentative space needs.
Design the kitchen and restaurant to fit your specific needs As the site selection is finalized, Chef Alfred & Co. will work with your general contractor or Architect to ensure that the kitchen design fits the concept and the menu. We will ensure that the flow of the kitchen fits the logistics of food preparation to reduce back-of-the-house labor. We will provide guidelines for the front-of-the-house layout for the optimal customer experience and labor considerations. We will help determine how and where orders should be entered into the POS system and how those orders should be communicated to kitchen. We will ensure that the flow enhances your guest experience and can be maintained easily.